Premises Accident Injury Settlement Loan
Accidents on Premises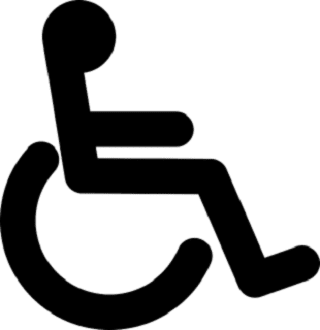 Have you suffered an accident on another party's property? Do you have a good compensation claim? Do you need money urgently? If so, you may be eligible for a Lawfunder premises accident settlement loan.
Property owners and managers must make reasonable efforts to maintain visitor safety. You must also make reasonable efforts to keep safe as a visitor. If the responsible party caused, knew of (or should have known of) the situation that caused your injury, then you may have a good compensation claim.
If you haven't done so already, we recommend that you seek the advice of a good No Win No Fee lawyer.
Haven't started your personal injury compensation claim yet?
No Lawyer – No Problem!
If you haven't started a personal injury claim yet, you can find a good No Win No Fee Lawyer here.
We can also recommend good law firms that we deal with.
Common Accidents                                                                                                                       
You may have a claim against a property owner if you have suffered an injury, including but not limited to: [do_widget id="cta-17″]
Slip and falls




Collapsed floors or ceilings




Dog bites

Equipment that fails

Insufficient security




Construction site accidents

Nursing home accidents

Abuse, neglect, or assaults
Accidents on other people's property can happen anywhere., and are often
Slip and Fall accidents. Learn More
Unfortunately, there is no guarantee that a personal injury compensation claim will succeed as quickly as you need them to. Medical bills, rent or mortgage payments and other expenses don't stop once you are injured. That's where Lawfunder loans can help.
Qualifying for a Lawfunder Premises Accident Settlement Loan
Qualifying for funding is easy. Fill out the application online, and we'll tell you almost immediately if you qualify for a Lawfunder loan.
We only require the following for Lawfunder loan approval:
 
| Number | Lending Criteria |
| --- | --- |
| 1 | You must be 18 years of age or older. |
| 2 | You have a lawyer working on your case on a No WIn No Fee basis – Firstly, having already hired a lawyer shows that your case is serious. We work directly with your lawyer, so they need to already be invested in the case. Second, by operating on a No Win No Fee basis, your lawyer is giving a professional seal of approval that your case is strong. |
| 3 | You've suffered a significant injury – If you have only suffered minor injuries, your compensation award will not be high. and may mean you will not have enough money to repay the loan. We will only lend money where we can conservatively estimate a sufficient compensation value to your injuries and loss. |
| 4 | The amount of damages will be sufficient to repay the loan, fees and interest, after payment of any government agency refunds, and your legal fees and expenses. |
| 5 | The other party must be liable ie at fault – We can only lend to plaintiffs with a strong case ie where someone else is primarily to blame. If there is confusion over who is at fault, we may not be able to approve you. |
| 6 | You have a legally worthy claim against an insured or self-insured person or entity |
| | |

We will contact your lawyer and get some basic details on your case. It then takes as little as a few hours to get approval for a Lawfunder loan in respect of a premises liability accident.
How Much Money Can I Borrow?
Lawfunder can offer 5% – 15% of your expected personal injury settlement amount. We work directly with your lawyer to review your claim to lend against and typically focus on the following case details:
Liability – who was at fault, i.e. who caused the accident? 
Damages – how much compensation are you entitled to as a result of your accident? 
Insurance coverage – is there insurance over the premises?
Our fast and simple online application process can go a long way in helping you get the loan you need to keep your life running smoothly.
| NEXT STEPS | LAWFUNDER INJURY LOANS |
| --- | --- |
| APPLY ONLINE | |
| WE REVIEW YOUR APPLICATION | |
| YOU CAN GET CASH IN 24 HOURS | |
| | |
If you have questions, you can learn more here.