Slip and Fall Accident Injury Settlement Loan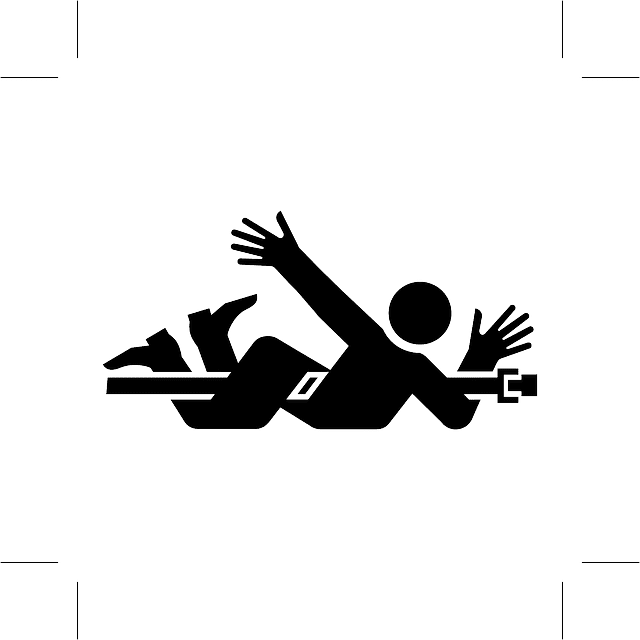 Have you been injured in an accident? Are you struggling financially? We can help you to get back on your feet with a slip and fall settlement loan. That's why we make qualifying for a slip and fall settlement loan as simple as possible.
Check the table below to see if you qualify:
| Number | Lending Criteria |
| --- | --- |
| 1 | You must be 18 years of age or older. |
| 2 | You have a lawyer working on your case on a No WIn No Fee basis – Firstly, having already hired a lawyer shows that your case is serious. We work directly with your lawyer, so they need to already be invested in the case. Second, by operating on a No Win No Fee basis, your lawyer is giving a professional seal of approval that your case is strong. |
| 3 | You've suffered a significant injury – If you have only suffered minor injuries, your compensation award will not be high. and may mean you will not have enough money to repay the loan. We will only lend money where we can conservatively estimate a sufficient compensation value to your injuries and loss. |
| 4 | The amount of damages will be sufficient to repay the loan, fees and interest, after payment of any government agency refunds, and your legal fees and expenses. |
| 5 | The other party must be liable ie at fault – We can only lend to plaintiffs with a strong case ie where someone else is primarily to blame. If there is confusion over who is at fault, we may not be able to approve you. |
| 6 | You have a legally worthy claim against an insured or self-insured person or entity |
| | |
If you meet these criteria, you qualify for a Lawfunder slip and fall settlement loan – apply online, and we'll get you approved in no-time.
How Much Money Can I Borrow?                                                                                  [do_widget id="cta-17″]
All cases are different. At Lawfunder, we lend money based on a percentage of what your claim for compensation is worth, i.e. the damages that a court would award you if your case went to trial. We will work with your lawyer to determine the value of your claim.
For a slip and fall case, contributory liability makes value tough to determine. Our expert assessors bring to the table years of experience as practising slip and fall lawyers.
We offer up to a maximum of 15% of your compensation's value as a loan.
Regardless of the maximum loan amount you can get, it's important not to borrow more than you need.  Borrowing too much will result in more of your settlement going towards interest. You and your lawyer should determine how much you need to pay your bills.
We want you to end up with as much of your settlement as possible, and most cases qualify for additional loans as the case progresses.
If you have questions, you can learn more here.
Haven't started your personal injury compensation claim yet?
No Lawyer – No Problem!
If you haven't started a personal injury claim yet, you can find a good No Win No Fee Lawyer here.
We can also recommend good law firms that we deal with.
Learn More About Slip and Fall Lawsuits
One of the most common compensation claims involves Slip and fall accidents.
However, it may take a long time for your lawyer to finalise your claim if you have suffered severe injuries.
There are also time limits involved in bringing a compensation claim. You should waste no time in seeing a lawyer, if you have not already, to ensure that you are not out of time.
While some Insurers are reasonably fair, we believe others want to make it as difficult and costly as possible for plaintiffs to get the amount of compensation they deserve. It is unlikely they will offer a fair settlement at an early stage.
Most cases settle without court proceedings, but there is no guarantee. Pre-court procedures can take up to 18 months or so. Your lawyer may then have to file court proceedings if agreement cannot be reached
Types of public liability claims
Some examples of public liability claims are:
Slip and fall claims at shopping centres

Trip and fall claims on footpaths

Claim for injuries caused by defective products

Sporting accidents

Accidents at school either in the classroom or in the playground

Injuries at home caused by defects in rented premises or premises owned by a third party

Accidents while on business  premises
The two top places where slips, trips and falls occur are in the home and nursing/retirement home facilities.
There are many causes of slip and fall accidents: an aging population, plenty of construction and non-compliance by some employers with workplace health and safety laws.
Often on some construction sites contractors and employers fail to follow worker health and safety regulations.
Slip and falls also occur at housing complexes or on private property.
Preventable accidents occur in places such as nursing homes, retirement homes, care facilities, shopping centres and schools.
This can be due to insufficient staffing levels, a lack of proper lighting, slippery flooring, trip hazards, steep stairs, balconies without railings and unsafe repair procedures.
Many studies noted that a large number of these accidents are preventable.
| NEXT STEPS | LAWFUNDER INJURY LOANS |
| --- | --- |
| APPLY ONLINE | |
| WE REVIEW YOUR APPLICATION | |
| YOU CAN GET CASH IN 24 HOURS | |
| | |