Victims of Crime Settlement Loan
Have you been the Victim of a Crime?
You may be eligible for a Lawfunder victim of crime settlement loan. But only if you have a separate compensation claim against an insured organisation.
Haven't started your personal injury compensation claim yet?
No Lawyer – No Problem!
If you haven't started a personal injury claim yet, you can find a good No Win No Fee Lawyer here.
We can also recommend good law firms that we deal with.
You might qualify for compensation in the form of financial assistance under your State Government's criminal injuries compensation scheme.
The Qld government offers up to  $75,000 and other support services.
You must show that:                                                                                                                                        [do_widget id="cta-17″]
You are directly injured as the result of a crime.

Physical or psychological injury has resulted from the crime.

The crime has been reported to the police, a registered medical professional or a family/ domestic violence worker.

It was committed in the last three years in Queensland (unless it was a sexual offence by a teacher, religious leader, employer or another person of power.

You are a victim or relative of a victim of crime.: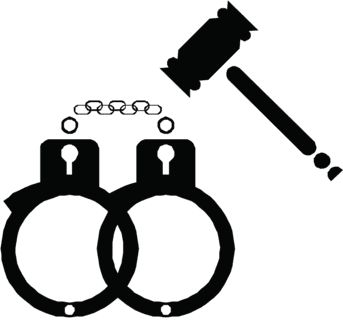 The other States provide different levels of compensation and may have different rules.
This process takes time and meanwhile your bills are mounting up.
Lawfunder offers short term loans to help people like you during this difficult period.
You need to meet the following criteria:
| Number | Lending Criteria |
| --- | --- |
| 1 | You must be 18 years of age or older. |
| 2 | You have a lawyer working on your case on a No WIn No Fee basis – Firstly, having already hired a lawyer shows that your case is serious. We work directly with your lawyer, so they need to already be invested in the case. Second, by operating on a No Win No Fee basis, your lawyer is giving a professional seal of approval that your case is strong. |
| 3 | You've suffered a significant injury – If you have only suffered minor injuries, your compensation award will not be high. and may mean you will not have enough money to repay the loan. We will only lend money where we can conservatively estimate a sufficient compensation value to your injuries and loss. |
| 4 | The amount of damages will be sufficient to repay the loan, fees and interest, after payment of any government agency refunds, and your legal fees and expenses. |
| 5 | The other party must be liable ie at fault – We can only lend to plaintiffs with a strong case ie where someone else is primarily to blame. If there is confusion over who is at fault, we may not be able to approve you. |
| 6 | You have a legally worthy claim against an insured or self-insured person or entity |
| | |
We understand the trauma that you've been through, so we try to make the process as quick and painless as possible.
How Much Can I Borrow  if I apply for a Victim of Crime Settlement Loan?
Lawfunder can offer you a short term victim of crime settlement loan to help tide you over. The amount of the loan will depend on the particular circumstances of your legal claim for compensation.
| NEXT STEPS | LAWFUNDER INJURY LOANS |
| --- | --- |
| APPLY ONLINE | |
| WE REVIEW YOUR APPLICATION | |
| YOU CAN GET CASH IN 24 HOURS | |
| | |
If you have questions, you can learn more here.