Plane, Train or Boat Accident Injury Settlement Loan
Have you been injured in a plane, train or boat accident?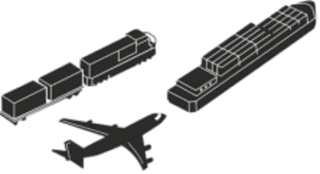 Waiting on a compensation payout but need money now?
You may qualify for a Lawfunder Plane, Train or Boat Accident Settlement Loan.
Apply Online Today!
Get money in 24 hours!
No Monthly Repayments.
No Credit Rating – No Problem!
What if I don't know how to make a compensation claim?
You can usually make a claim against the insurer of whoever caused the accident. The accident may be the responsibility of one or more of the following:
The manufacturer of the train, plane, or boat or particular part that caused the accident

Whoever was responsible for maintaining the train, plane or boat.

The airport/boat/rail corporation

The statutory regulator, e.g. CASA or ATSB                                                                                  [do_widget id="cta-17″]
What is the role of a statutory regulator?
The Australian Transport and Safety Bureau (ATSB) is the body that owes a duty of care to rail, boat and plane transport. ATSB seeks to discover failures in public transport systems that may result in accidents causing severe injuries to passengers.
CASA means The Civil Aviation Safety Authority. It is a government body that regulates Australian aviation safety. CASA icenses pilots, registers aircraft, oversees and promotes safety.
You should contact an experienced No Win No Fee lawyer to discuss your proposed claim.  Time limits apply so act now.
No Lawyer – No Problem! You can find a good No Win No Fee Lawyer here.
We can also recommend good law firms.
Qualifying for a Lawfunder Settlment Loan
Qualifying for a Lawfunder settlement loan based on your claim is easy.
Check the table below, to see if you are eligible for a Lawfunder loan:
| Number | Lending Criteria |
| --- | --- |
| 1 | You must be 18 years of age or older. |
| 2 | You have a lawyer working on your case on a No WIn No Fee basis – Firstly, having already hired a lawyer shows that your case is serious. We work directly with your lawyer, so they need to already be invested in the case. Second, by operating on a No Win No Fee basis, your lawyer is giving a professional seal of approval that your case is strong. |
| 3 | You've suffered a significant injury – If you have only suffered minor injuries, your compensation award will not be high. and may mean you will not have enough money to repay the loan. We will only lend money where we can conservatively estimate a sufficient compensation value to your injuries and loss. |
| 4 | The amount of damages will be sufficient to repay the loan, fees and interest, after payment of any government agency refunds, and your legal fees and expenses. |
| 5 | The other party must be liable ie at fault – We can only lend to plaintiffs with a strong case ie where someone else is primarily to blame. If there is confusion over who is at fault, we may not be able to approve you. |
| 6 | You have a legally worthy claim against an insured or self-insured person or entity |
| | |
A Lawfunder plane, train or boat accident settlement loan gives you financial breathing space. It takes away the pressure of having to pay bills. It allows you to borrow against the money you expect from your compensation claim. You don't have to make any repayments during the term of your compensation claim.  Pay from the compensation claim proceeds when your case is finalised. Why take out a personal loan and be forced to make regular payments? This only adds to your financial pressure.   
 If you have questions, you can learn more here.                                                                                  
| NEXT STEPS | LAWFUNDER INJURY LOANS |
| --- | --- |
| APPLY ONLINE | |
| WE REVIEW YOUR APPLICATION | |
| YOU CAN GET CASH IN 24 HOURS | |
| | |